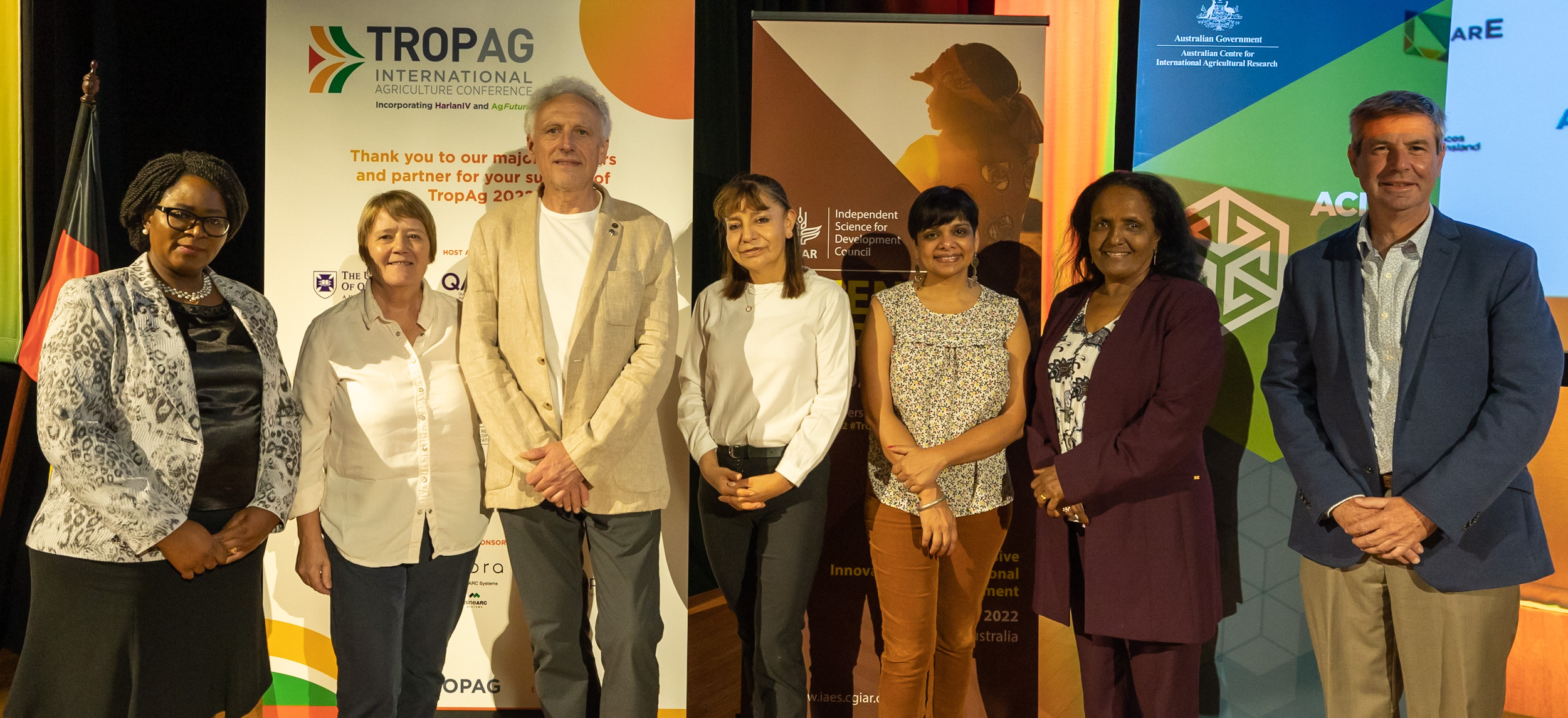 The Independent Science for Development Council (ISDC) is an external, impartial standing panel of experts in science and development subject matters (including food systems innovation matters that extend beyond the agricultural sector) appointed by the System Council and accountable to it, with the responsibility of providing rigorous, independent strategic advice to the System Council, and based on decisions taken by the System Council, the broader CGIAR System as a whole.
Guided by terms of reference approved by the System Council, ISDC has a mandate for:
Foresight work to inform CGIAR's longer term research strategy;
Horizon scanning to provide analysis on how emerging trends and developments can be taken into account in CGIAR's work;
Priority setting exercises and analyses integrating both ex-post and ex-ante analyses;
Guidance for periodic proposal assessment processes; and
Other functions, on the strategic direction of CGIAR and the value of its research agenda.
ISDC 2022-2024 workplan concentrates on delivering its terms of reference, namely, to support System Council and the CGIAR system as a whole. It presents categories of ISDC activities, with high-level statements of outputs over three years. At its 17th meeting, the CGIAR System Council reconfirmed and fine-tuned the 2023 workplan and budget.
Learn more about ISDC featured projects: